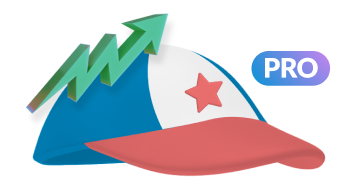 Llega antes al próximo empleo.
Este empleo ya tiene muchas postulaciones. Con Coach Pro, recibe alertas en tiempo real y postula antes que el resto.
Choppi is a company that seeks to renew the world of delivery in Venezuela, giving it a different touch in order to differentiate and stand out from our competition. We have the challenge of launching an ecosystem of apps that allows us to connect with our multiple customers while delivering a high quality product, scalability and delivering the maximum possible value.
Job functions
As a Front-end Developer, you'll be in charge of developing, maintaining and growing our Flutter apps. Build our apps with a design made by our design team, and we will be working alongside with another Front-end and Back-end Developers.
Qualifications and requirements
2+ years of experience developing with Flutter (Bloc management, Animations, Navigation)
Development in Flutter / Dart (Android, IOS)
Google tools (Firebase, Google Auth, Google Maps)
Experience working with agile methodologies.
Git
Desirable skills
Accountability for the overall quality of your delivered software.
Building quality code, such that it achieves low levels of iteration with best practice monitors.
Great communication skills.
Software design according to defined architectural standards.
Proactive.
Capable to breakdown tasks and bring those to actual code that works.
Conditions
Fully remote position.
Flexible hours, we work for objectives. We don't see the clock.
Team work.
Horario flexible
Entrada y salida flexibles, libertad para realizar trámites personales o familiares.
Día de cumpleaños libre
El día de tu cumpleaños es canjeable por un día completo de vacaciones.
Política de trabajo remoto
Remoto sólo localmente
El trabajo es 100% remoto, pero los candidatos deben residir en Chile, Colombia, Paraguay, Uruguay, Brasil, Argentina o Venezuela para postular.